Here's the deal. I've tried making different fancy bows over the years, and most of them were tricky and intimidating to create. So naturally, I would stick with your basic "tie your shoe" loop-ty loop bow. However, I've since discovered that some of the simplest of bows can be the prettiest! In fact, one day when I was "messing around" LOL,– this 'messy' bow came to life and it truly fits my decorating style perfectly! Join me and see for yourself how this messy bow is made…
>>>BE SURE TO PIN THIS FOR LATER!<<<
SUPPLIES
This DIY bow uses your full creativity–literally the only thing you need is your favorite scraps of cotton fabric, burlap pieces and floral wire. Get creative and use a wide variety of colors and patterns. The more the merrier when it comes to a messy bow!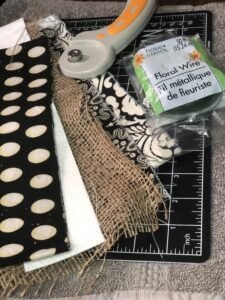 Reminder…
This will make a mess! Lay down a towel underneath your project for easy cleanup.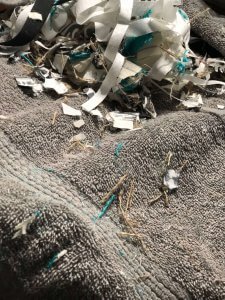 If you missed the live video tutorial, you can catch it HERE.
STEP BY STEP
Cut approx 1/4-1/2″ strips of material. This does not have to be exact.
Take each strip and wrap loosely or tightly around your fingers depending on the size of bow you'd like to create.
Pull the strips off of your fingers and tie a 4-5″ piece of floral wire around the center and twist tightly.
Take a pair of scissors and cut the ends through the hoops.
Shake the bow holding the floral wire as a handle.
Pull the strips down into a bouquet and trim the top of them until they are at your desired length.
Shake some more (this is the messy part) and fluff until you like the way it looks.
Use the wire to attach your new messy bow to your favorite project or gift!
VIOLA! A MESSY BOW…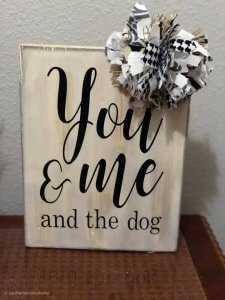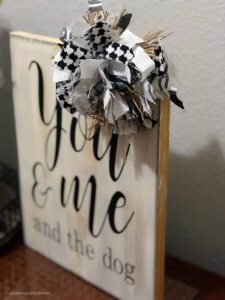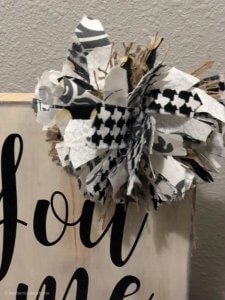 That's it! Easy DIY bow that can be changed out for the seasons or occasion! I just love making these!
>>>Leave your thoughts below in the comments please… BTW— Life is short—Enjoy the mess!
**P.S. Please join us over on our
Facebook Page
to see more fun projects "Live".